As one of the founding companies in the metal hose industry, UMH has been the #1 choice for strip wound inter-locked & square-locked tubing and custom corrugated hose assemblies since 1942.
UMH HAS JUST PURCHASED A BRAND NEW HIGH SPEED PVC/ POLYURETHANE EXTRUDER AND WANTS TO PASS ON THE SAVINGS TO YOU!
As a result we proudly introduce our third in a series of new product offerings within the last 6 months!
Sealflex leak free, corrosion restistant covered metal Flex Tube with/without Pull Through Assist Wire:
This new Sealflex product is available in standard reel sizes of 500' or cut lengths up to 150' long, in sizes from 1/16"ID up to 1"ID. Sealflex is available in any color, can be used to cover either corrugated, interlock or square lock hose and can be purchased as single or double coated in either PVC plastic or polyurethane (coating thickness varies according to ID size).
Please contact our factory or local representative for additional information:
Don't wait—take the time to give our experienced sales group a call to find out more about our UMH hose products today!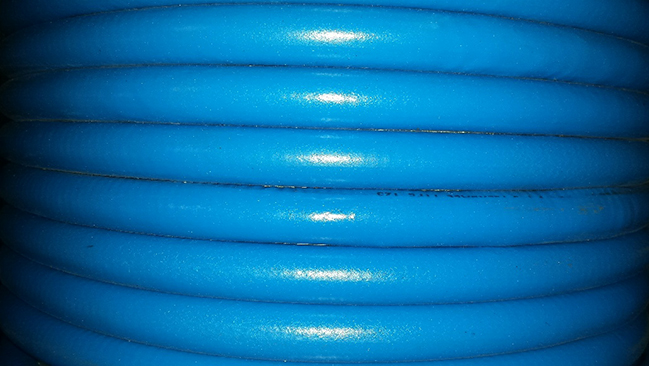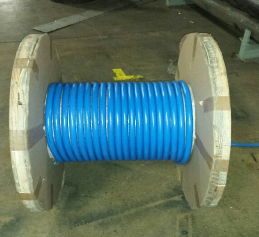 ---
THE UMH ADVANTAGE—DID YOU KNOW?
---
Featured Product:
Sealflex Covered Metal Hose
500' of hose on a reel is the standard for all hose sizes but we can ship larger lengths on reels if needed. Cut lengths also available!