Who Relies on Grain Handling Hoses?
Grain handling hoses play a pivotal role in the agricultural sector, serving farmers engaged in the harvesting of grains such as oats, corn, rice, and wheat. These hoses facilitate the seamless transfer of harvested grains from the fields to vehicles destined for storage facilities.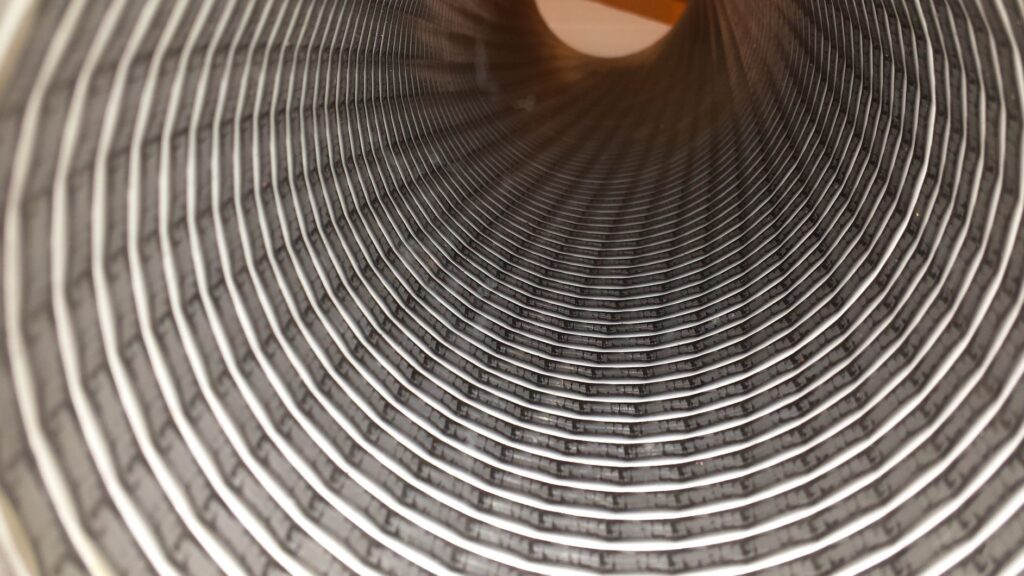 This crucial step involves loading grains from trucks into storage bins, where they accumulate alongside other shipments before being consolidated into larger bulk shipments for distribution. When it comes time to empty these storage bins into railcars, barges, or ocean vessels, a specialized machine known as a grain-vac ensures that every last grain is removed, even from the corners of the containers.
On a smaller scale, screw-type grain augers are employed to input grains into storage and transfer them to transport vehicles. These augers use directional hoses at their discharge, typically made of flexible metal grain handling hoses. Upon arrival at their destination, these transport vessels and trucks employ a reverse system to unload the grains, which are then used in the production of everyday products such as cereal, beer, and animal feed.
How Universal Hose & Braid Supports Grain Handling:
Universal Hose & Braid plays a crucial role in this process by providing tailored solutions to meet the unique needs of customers. We offer custom ID hoses with proprietary end fittings, which can be seamlessly attached to grain vacs. For heavy-duty applications involving oceangoing cargo ships, we manufacture robust hoses with a material thickness of .035, ensuring they can withstand the demands of high-volume, long-distance grain transfers. Additionally, we collaborate with numerous smaller distributors who serve individual farmers across the United States and Canada.
Customization Options:
At Universal Hose & Braid, we take pride in our ability to manufacture custom ID hoses in various sizes and materials, including galvanized and stainless steel. Our services include attaching end fittings as needed and providing the option to cut hoses to shorter lengths, such as the commonly used 3-foot hoses for grain augers. This comprehensive approach allows your company to consolidate your hose-related requirements with a single vendor.
Exploring Universal Hose & Braid's Grain Handling Hoses:
Our product range encompasses hoses with ID sizes ranging from 2 to 14 inches and material thicknesses ranging from .010 to .035. These hoses are versatile, catering to a wide range of grain harvesting needs, from lighter uses to heavy-duty loading and unloading for oceangoing grain handling vessels. Lead times typically vary from 2 to 4 weeks, contingent on factors such as quantities, current production capacity, and product variety.
To delve deeper into the world of grain handling hoses and explore how Universal Hose & Braid can support your specific needs, don't hesitate to reach out to our knowledgeable experts at (773) 277-0700 or via email at sales@universalhb.com.